Mountain Sun Summer Update June 2021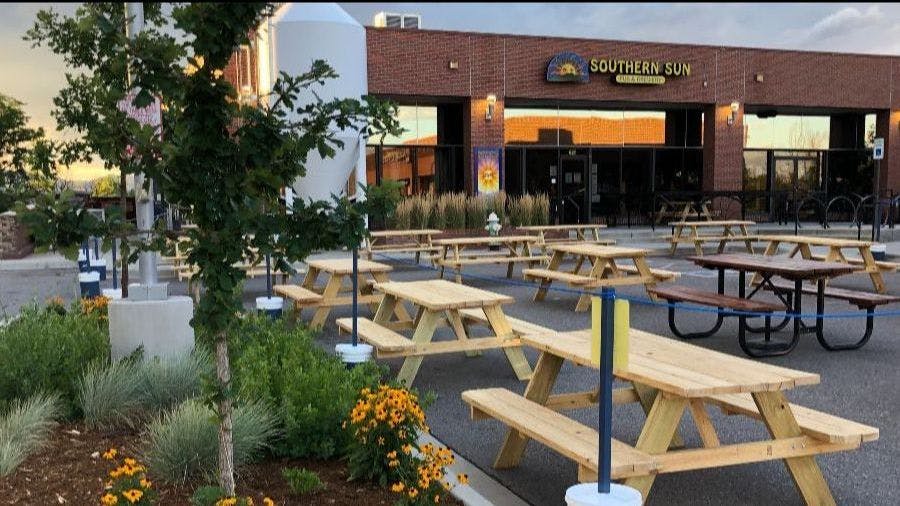 Mountain Sun Summer Update June 2021
After a year full of ups and downs, we are thrilled to see Colorado fully re-opened! We cannot begin to thank you enough for the last few months of good times and support at our South Boulder and Longmont pubs. It has been so nice to see all of your smiling faces.

We are delighted to now have Southern Sun Pub and Longs Peak Pub operating 6 full days a week, and we look forward to continuing to expand these hours as quickly as possible
Mountain Sun Pub Pearl and Vine Street Pub Denver Update
We are planning on reopening both Mountain Sun and Vine Street in the coming months.

The timeline for both restaurants will be largely dictated by how fast we can reassemble fully trained operating teams.

The truth is, reopening our family of pubs has been a much greater challenge than we anticipated. Staffing and training has been extremely difficult. It is important to us that we rebuild our culture and staff as conscientiously as ever to provide you the best Mountain Sun experience. We are so proud of our veteran team members who have stuck with us, as well as our many amazing newcomers!
THANK YOU FOR YOUR KINDNESS AND PATIENCE
Under the Sun Pub & Pizza Update
Under the Sun Pub & Pizza is now open on Wednesdays and Fried Chicken is back TONIGHT!!
Come say hello and enjoy the return of one of our most celebrated food items today, or any Wednesday, from 3-9pm!
THANK YOU FOR YOUR KINDNESS!!!
We cannot tell you how much we appreciate the support from all of you over this past year. Our industry has faced tremendous difficulty, and we are incredibly grateful to be able to remain a gathering place in our vibrant Colorado community. We wouldn't be here without you and we can't wait to continue seeing all of your beautiful, smiling faces!
THANK YOU to all of our amazing community of customers for your patience and support while we continue to work hard towards opening all of our pubs to full operating hours!

Kevin J. Daly
Thomas J. Daly
and the entire Team!